Ballast & Subgrade Monitoring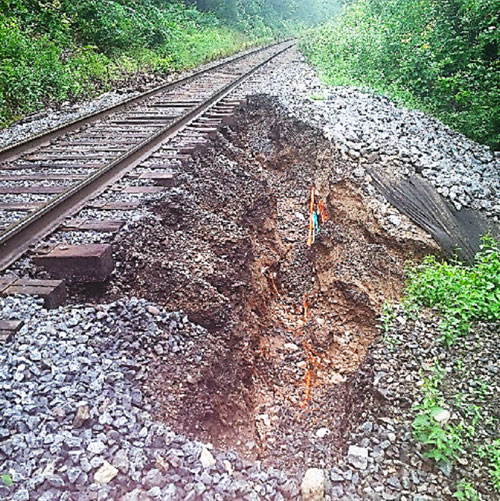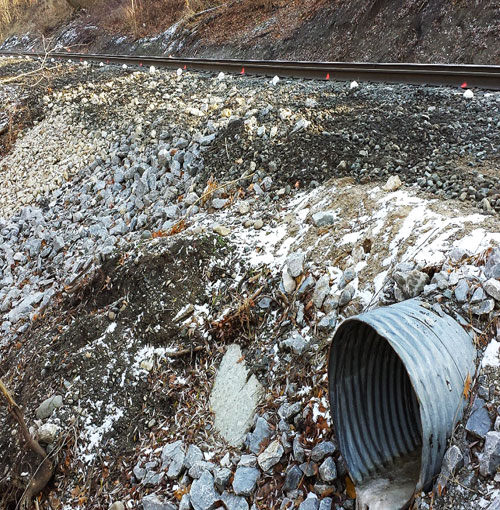 Ballast Integrity Sensors provide continuous, real-time monitoring of subgrade movement in reference to the track structure. Infrastructure issues such as washouts, abutment scour and general earth shift can be monitored 24 hours a day in all weather conditions to provide for a safer and more robust railroad. The Ballast Integrity Sensor provides a simple, cost effective, quickly deployable & reliable solution for monitoring movement in all directions.
Homeland security threats; Loss of life; Litigation; Equipment loss; Roadbed damage; cargo destruction and loss; Hazardous waste cleanup; and Evacuation of civilian populations are costly endeavors that can be better managed by continuously monitoring the condition of the ballast and subgrade.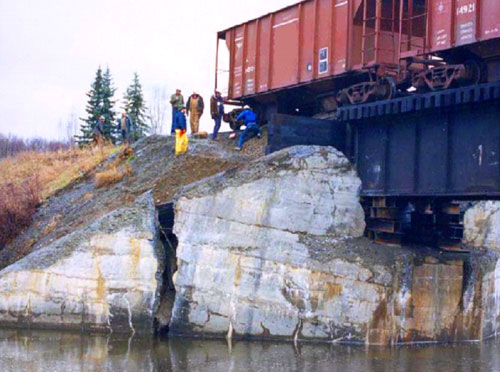 Washouts created by flooding or plugged culverts
Sinkholes and side-scour from water damage
Track buckling due to sun kinks and weak track
Impact Damage to bridge structures over highways and waterways
Lateral Movement of track caused by heavier axle loads.
This system can be installed as stand-alone hardware or easily retrofitted to all existing signal systems. The hardened ground mounted sensor is extremely reliable and tamper-proof with flexible, site-specific installation patterns.
* Qualifies for US Government grants (up to 80%) by the 2008 Rail Safety Improvement Act as stated in Section 101-105.