Rail Surface Inspection Systems - Eddy Current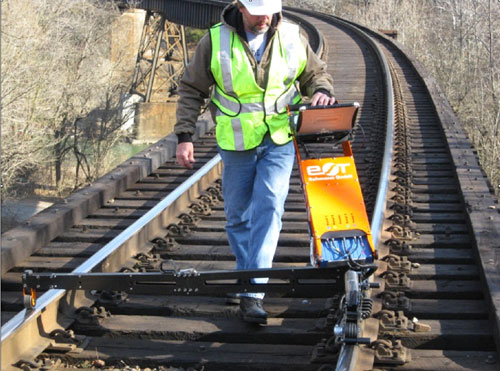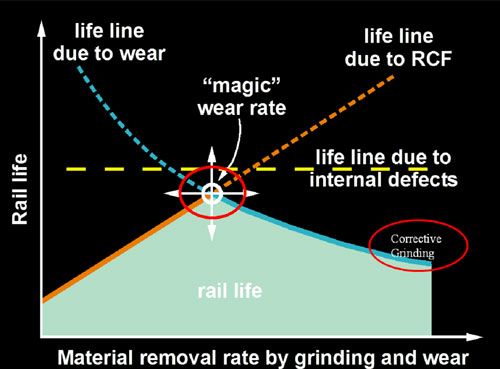 Head Checking / Gage Corner Cracking (GCC) of rail & wheel from Rolling Contact Fatigue (RCF) has been historically difficult to measure due to technology limitations in quantifying the length and depth of those surface initiated cracks. As GCC becomes more prevalent on rail systems around the world, accurate crack depth measurement is both a performance and a safety concern.
Although ultrasonic inspection of rail is commonplace, that technology is limited to detecting internal rail defects and does not lend itself to detecting surface defects in most cases. Advancements in Eddy Current inspection systems have been recently tailored to the rail industry and these inspection devices are now providing a highly accurate analysis of surface cracks in rail. We are now providing the world's premier measurement system for determining surface crack depth as it relates to GCC / RCF.
Inspection equipment as well as inspection services for measuring & monitoring surface rail flaws are available for on-board & hand-push monitoring of rail surface conditions as well as pre/post grind rail management.
DRAISINE WPG D340 provides manual inspection of rail condition and can accurately measure the depth of surface flaws such as gage corner cracking or rolling contact fatigue. Ideally suited for pre & post grind spot measurements to ensure optimum grinding cycles as well as optimum metal removal to ensure the "magic wear rate" is adhered to.
VEHICLE MOUNTED SYSTEMS allow higher speed (40mph) rail inspection via high rail or trolley based measurements. We provide a service of measuring & monitoring rail squats, spalls, RCF, GCC, headchecks, and other surface flaws. This system is adaptable to most high rail vehicles, maintenance machines, and track inspection vehicles for rail inspection and quality control oversight.