WILD - Wheel Impact Load Detector & WILD +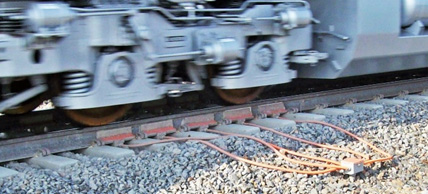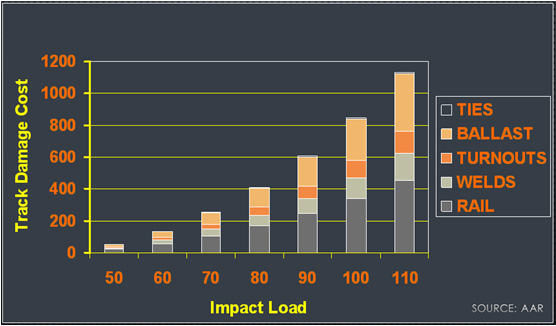 Excessive impact loads are produced by wheels that are out of round, have flat spots or shelling. Over time, these excessive impact loads can degrade track as well as car components & lading. Rail mounted sensors are monitored by an automatic data collection system that includes an Automatic Equipment Identification (AEI) reader for associating the wheel forces with the proper vehicles.
WILD detects wheel impact loads in full compliance with the Association of American Railroad Field Manual Appendix F. and also is available with additional modules that monitor the following conditions (WILD +):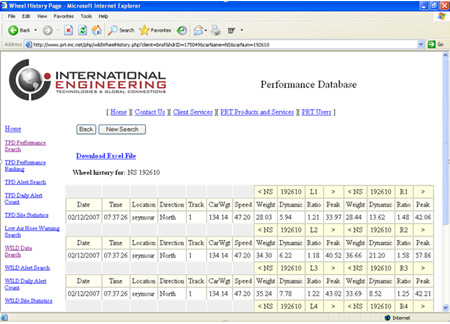 Wheel Impact
Overloaded Cars
Fore/Aft Load Imbalance
Side/Side Load Imbalance
Vertical Twist Defect
Weigh-In-Motion (Wheel Weight)
Hunting (with Lateral Sensors)
The WILD family of systems utilize a series of strain gauge sensors applied to the rail which accurately (+/- 2% in most cases) measure wheel forces. The rail mounted sensors are monitored by a fully-automated data collection system which computes impact & loading parameters, then automatically transmits alerts & status reports as required. The data collection system utilizes the same reliable, service-proven hardware & software as our Truck Performance Detectors.
Integrated Weigh-in-Motion, Hunting Detection, and other modules can be added as required. See Hunting & Tracking Error Detectors or other wayside systems for more information on these options.